A Leader In Three Roll Mill Manufacturing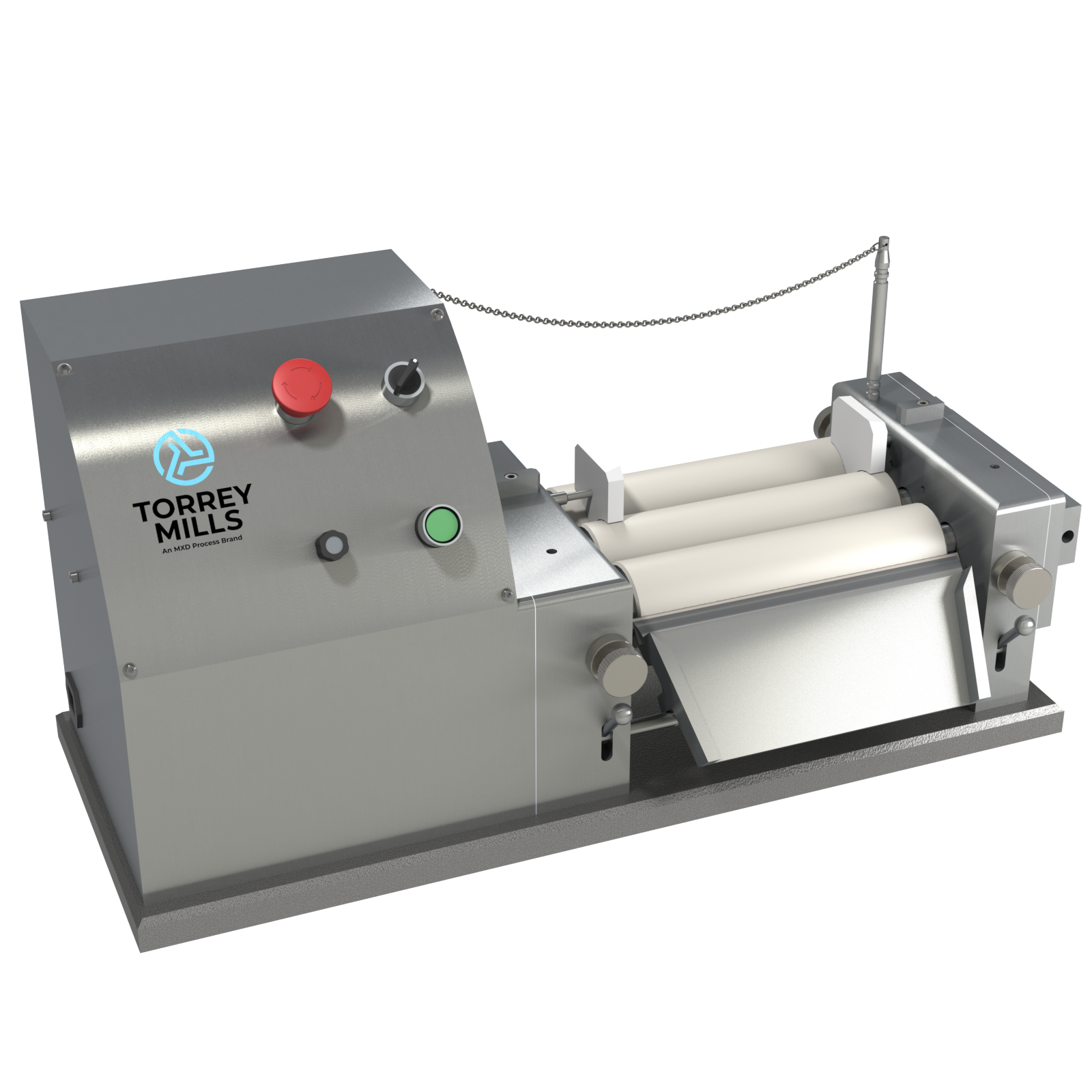 What is a Three Roll Mill?
The three roll mill is a dispersing tool. As fine particles tend to agglomerate in traditional agitators, a three roll mill applies tremendous shear force to break apart those agglomerates. With the capability to reduce particles down to 1 micron, the three roll mill is versatile enough for a variety of high shear applications.
Excels At High Viscosity Dispersion
Our three roll mills can operate with ultra high viscosity ingredients- up to 2 million cps. The three horizontal rollers rotate in opposite directions to create tremendous shear force that finely disperses, mixes, refines and homogenizes viscous materials. Three roll mills are ruggedly designed and last for years with proper care and minimal maintenance.
Varied throughput for every application
We offer processing volumes from 4-14 gallons of material per hour. Most models are available with stainless steel or ceramic roller options for all varieties of chemical ingredients.