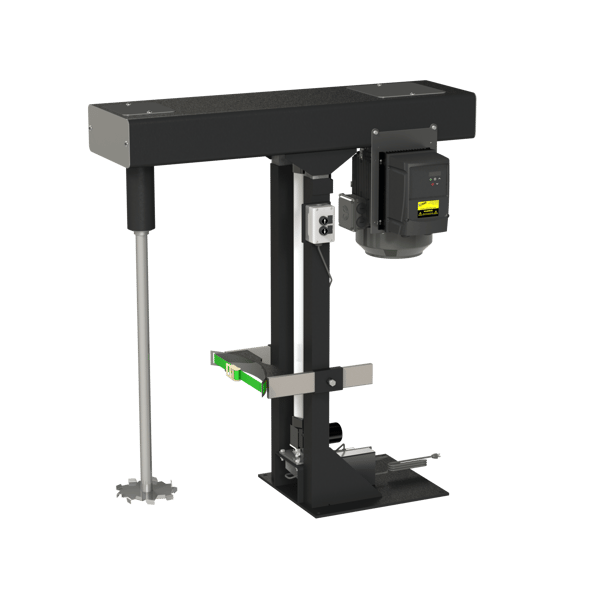 Precise, Consistent High-Shear Mixing
High-shear mixing is a specialty that demands consistency and unerring quality in every batch. As part of the MXD Process family of brands, ShearPro is more than manufacturing the highest quality high shear mixers and equipment. From system evaluation to laboratory testing and customization, we give you the tools and support to take your product and performance to the next level. While we take great pride in the quality of our high shear mixers and mixing tools, the satisfaction your customers enjoy is the reward we prize most.


Revolutionize Your Process
We manufacture the highest caliber high shear mixers built to your specific needs, optimizing your output with efficiency and accuracy. From high speed batch dispersers and rotor stator mixers to ultra high shear in-line rotor stators, we provide solutions for numerous industries to elevate your mixing process and final products.


Processing Capabilities
Our ShearPro line of high shear mixers and dispersers are used for batch processing and continuous processing of low to medium viscosity materials. Whether you're looking to disperse liquids, impart powders, or reduce particles in a mixture, a ShearPro can get the job done.

High Speed Dispersers
Available in benchtop or post mounted, our DP Series high shear dispersers offer quick and efficient mixing of a variety of liquid and solid ingredients. Start small with a lab scale disperser or use a full scale production model for higher volume outputs.

High Shear Rotor Stators
Our RP Series rotor stators are sized for small batch laboratory processing and full scale production mixing. With customizable rotor stators to accomplish a variety of mixing tasks, the RP Series is a versatile tool in your processing.

Batch Rotor Stator
Our hanging rotor stator mixer is a portable, ultra high shear solution for batch processing. Quickly and easily lift and lower the mixer into a variety of open vessels. Our portable mixer stand options are optimized to take the work out of moving the rotor stator, giving you flexibility in your overall mixing processes.

In-Line Rotor Stator
Our extensive selection of in-line rotor stators provide high shear, continuous processing. These mixers significantly reduce processing time and are highly customizable, allowing for precise process tuning to elevate your mixing process.
Customize your ShearPro Mixer
ShearPro offers different classes of mixing tools that allow for higher shear, changes in pumping capacity, and particle erosion. This allows the ShearPro mixer to utilize the perfect amount of mixing energy, and precisely match your exact mixing requirements. This results in better product quality, reduced production times, and less energy used over time.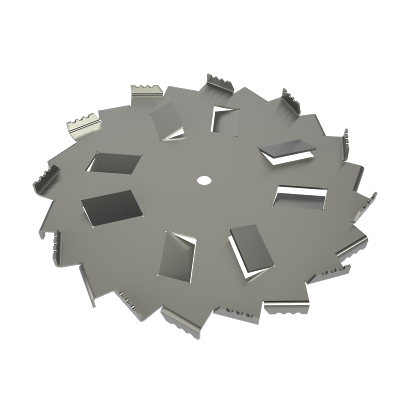 High Shear Dispersion Blades
Easily customize your DP Series disperser with 3 models of high shear dispersion blades. Available in a variety of diameters, our standard dispersion blades, high flow dispersion blades, and ultra shear dispersion blades can help you accomplish your exact process needs.
Shop our dispersion blades on mixerdirect.com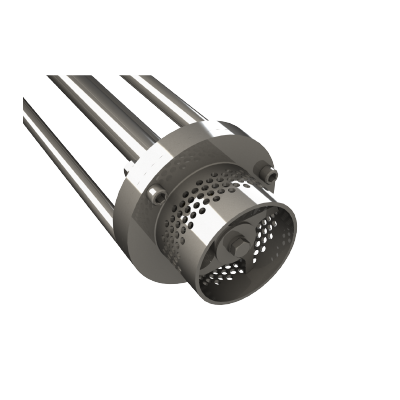 Open Rotor Stator Heads
Customize your RP Series mixer or batch rotor stator with interchangeable stator heads. Achieve higher shear stages, smaller or larger particle reduction, or increased flow with one of our three available stator heads.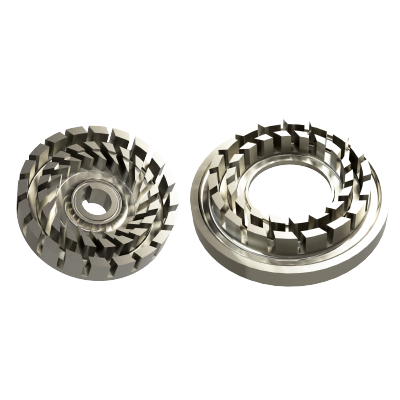 In-Line Mixing Tools
These in-line rotor stator pairs allow for precise control over your mixing process. Customize your in-line mixer with our ExoShear, Pulsor, and UltraShear rotor stators. Balance shear and pumping capacity with ExoShear. Increase pumping capacity with reduced shear with the Pulsor. Or significantly increase shear with reduced pumping capacity with an UltraShear set.