Hanging High Shear
Batch Rotor
Stator Mixers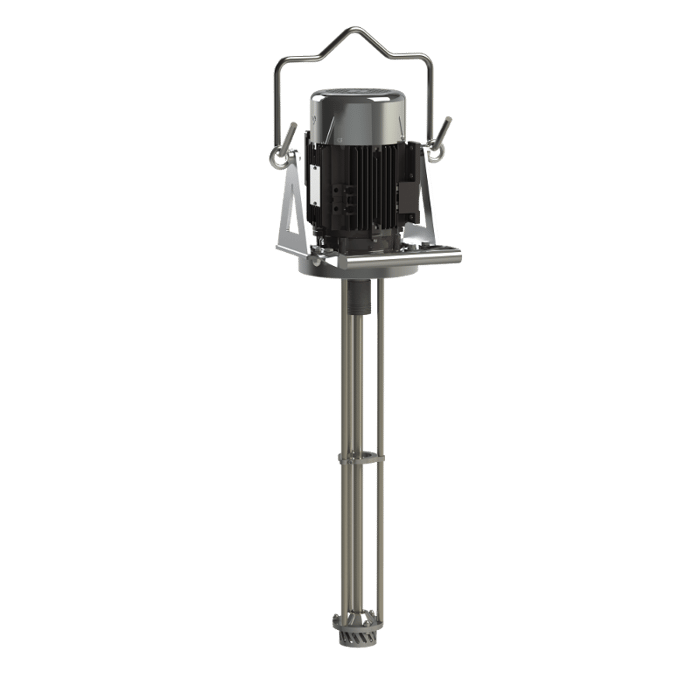 Precision Inside and Out
Our hanging rotor stator mixer is a portable, ultra high shear solution for batch processing. Quickly and easily lift and lower the mixer into a variety of open vessels. Our portable mixer stand options are optimized to take the work out of moving the rotor stator, giving you flexibility in your overall mixing processes. Achieve reduced cycle times with the Batch Rotor Stator Series mixers.
Batch Rotor Stator Features
Customize our high shear rotor stator mixers to precisely match your process requirements. Whether you have specific process needs or strict industry standards, we offer customization at virtually all levels of product design.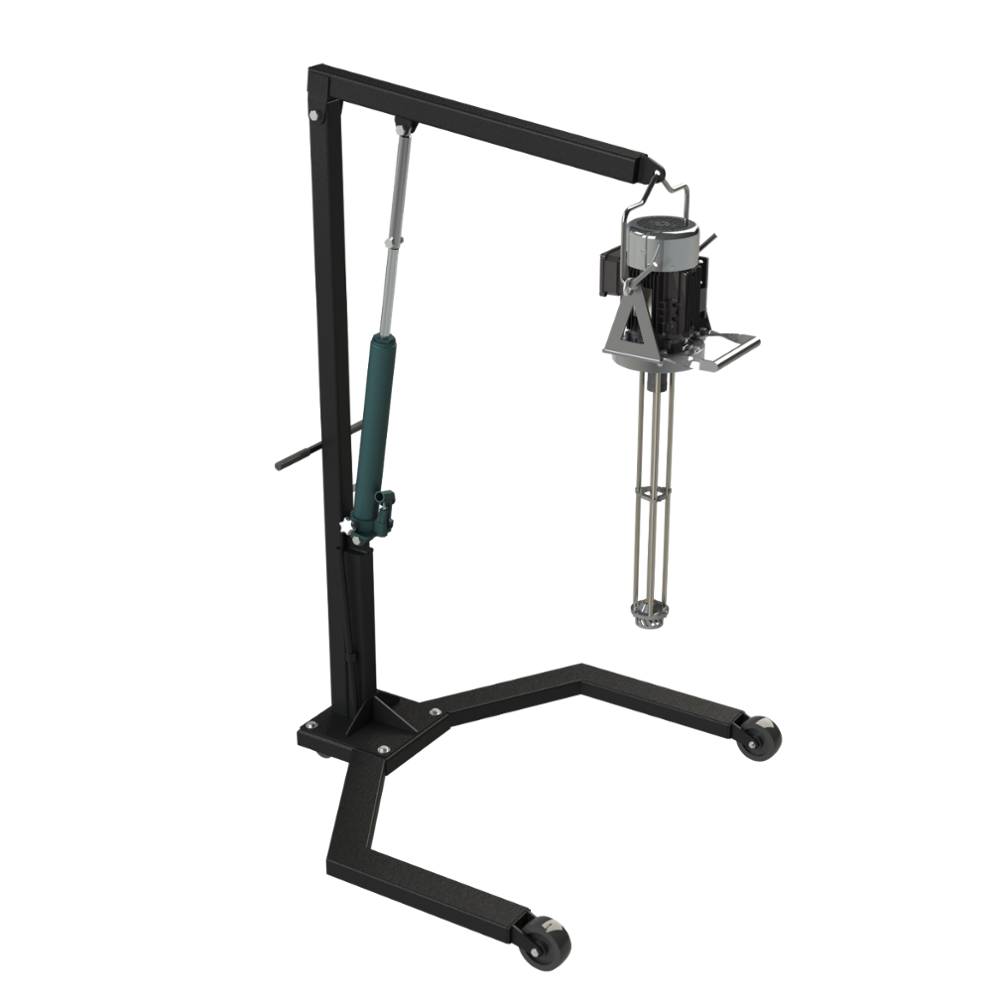 Multiple Motor Options
Choose from standard electric TEFC, stainless steel TEFC, and inverter duty explosion proof motors.
Interchangeable Stator Heads
Customize your shear levels with our various stator heads, providing increased particle reduction and shear force. Stator heads are designed to be quickly changed out for flexibility in your process.
Designed For Batch Mixing

Mix batches from 5 - 350 gallons with ease.
Variable Stand Options

Choose from our two batch rotor stator stands to meet your process needs. The economy model is designed for mixers under 250 lbs. and utilizes a manual hydraulic lift. The heavy duty stand can hold a mixer up to 750 lbs. and lifts with a foot- pump hydraulic lift.


Shop Batch Rotor Stator Mixers Online