Process Engineering Services
From idea conception to installation, our engineers are there every step of the way.
One Process Doesn't Fit All
At MXD Process, we employ a dedicated team of in-house mechanical, chemical, and electrical engineers who collaborate closely with our project managers and account executives. This seamless integration enables us to deliver an optimized product that precisely caters to your unique processing requirements. Our approach spans the entire spectrum, from laboratory-scale experimentation to full-scale production, ensuring that we tackle projects of any complexity with ingenuity and expertise.
Our engineers form the backbone of our operations, bringing a wealth of experience and a diverse skill set to every project. From the initial stages of pre-engineering design to the final implementation in your facility, our team remains actively engaged, providing comprehensive support throughout the entire project lifecycle. This commitment allows us to address your challenges head-on and deliver innovative solutions that surpass expectations.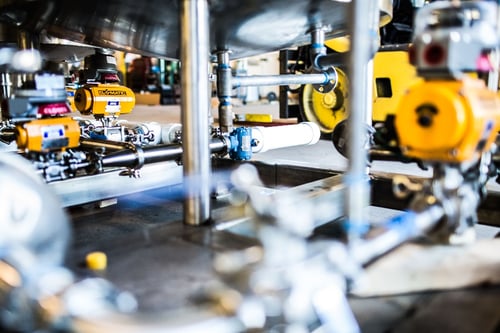 Collaboration is at the core of our approach. By fostering close working relationships between our engineers, project managers, and account executives, we create a cohesive environment that promotes efficient communication and swift decision-making. This ensures that every aspect of your project is meticulously planned, executed, and monitored for optimal results.
Furthermore, our engineers stay up-to-date with the latest advancements and industry best practices to incorporate cutting-edge technologies into our designs. By staying ahead of the curve, we can leverage the most innovative solutions and deliver state-of-the-art equipment that enhances the efficiency, reliability, and productivity of your processing operations.
Our focus on in-house expertise allows us to maintain a high level of quality control throughout the entire engineering and fabrication process. Our engineers work closely with our fabrication teams, ensuring that the designs are translated accurately into the final product. This integrated approach minimizes the potential for errors, delays, and miscommunications, resulting in a seamless transition from design to implementation.
Ultimately, our goal is to provide you with a tailored solution that addresses your specific challenges and unlocks your processing potential. With our team of experienced and diverse engineers at the helm, you can trust that we will deliver innovative and optimized systems that drive your success.
Process & Mechanical
Whether you're starting from scratch or have base designs and drawings, our process and mechanical engineers take your ideas and turn them into a reality.
We can provide:
Process Flow Diagrams (PFD)
Piping & Instrumentation Diagrams (P&ID)
Dimensional Drawings & Operating Manuals
Electrical & Controls
For our system designs that incorporate controls and automation, our team of electrical and controls engineers take careful steps to guarantee a system that operates as "hands-on" or "hands-off" as you want.
We offer:
Programming of HMI's, PID Controllers, and PLC's
Panel assembly in an electrical clean room
Wiring and system documentation
Scale Production With Ease
Moving to an automated mixing or blending process is an ideal way to scale-up your production, saving time on material processing and virtually guaranteeing batch consistency. The use of pumps, flowmeters, and clean-in-place (CIP) procedures reduces the manual labor involved in operating and executing your recipes - allowing you to focus and invest more time and money into growing your business.