Process
Mixer, Tank, System

Fabrication
From mixers and impellers to stainless steel vessels, we offer full fabrication services of any custom piece of process equipment.
Custom Equipment For Any Process
At MXD Process, we excel in the end-to-end process of designing, engineering, and fabricating all our custom processing equipment in-house. Our skilled team of fabricators work to ensure that each project precisely meets the required specifications. From small-scale laboratory mixers and stirrers to large-scale stainless steel processing tanks exceeding 10,000 gallons, we maintain a cohesive approach to deliver exceptional results.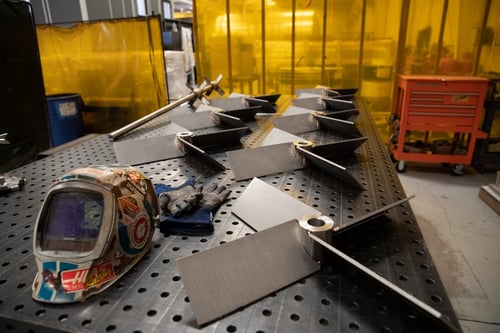 While we handle the majority of fabrication processes internally, there are instances where certain components are sourced externally. To guarantee the highest quality and comprehensive solutions for our customers, we establish direct collaborations with reputable original equipment manufacturers (OEMs). These partnerships enable us to procure top-notch parts at competitive prices, ensuring the overall excellence of our products.
At MXD Process, we are dedicated to providing a holistic approach to meet your processing equipment needs. Our integrated capabilities, including in-house fabrication and strategic partnerships with OEMs, ensure that every piece of equipment we deliver exemplifies precision, durability, and reliability. Trust us to deliver tailor-made solutions that go beyond industry standards, offering optimal performance and longevity for your processing operations.
Put Our Process To Work For Yours
If you're starting from scratch or modifying existing designs, we work with you every step of the way to guarantee a product made perfectly for your process.
Through Mixer Direct, our industrial mixer brand, we offer a variety of standardized and custom mixers for any industry. We offer solutions for low, medium, and high shear agitation in numerous types of mixing vessels. Our mixer customization options include:
Specialty shaft seals for pressure, temperature, and FDA requirements
Fully welded and highly polished shafts and impellers
Washdown, stainless steel, and explosion proof motor options
Single, double, or multi-shaft designs for high viscosity processes
Portable or tank mounted mixer options
Work directly with one of our process specialists to design an industrial mixer constructed to meet your exact process goals.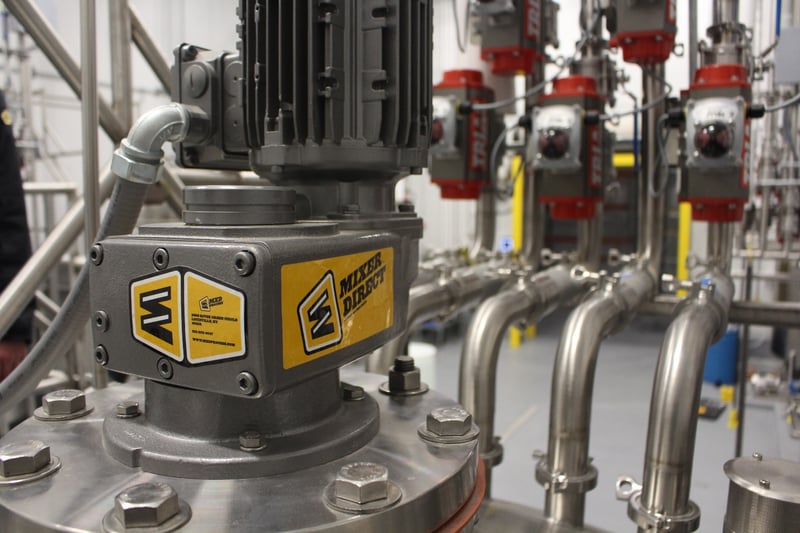 Our Titan Tanks stainless steel processing tanks are designed and constructed from the ground up by our team of welders, polishers and fabricators. We can build vessels from 1 - 30,000 gallons for ingredients storage and processing. Our tank fabrication capabilities include:
ASME certified pressure vessels
Specialty materials and coatings like hastelloy and PTFE liners
Insulated jackets for temperature regulation
Food grade and pharmaceutical finishes inside and outside
Endless configurations for fittings, man-ways, and leg styles
Get started today by filling out a Request For Quote form or reach out to our process specialists to learn more about our custom stainless steel tanks.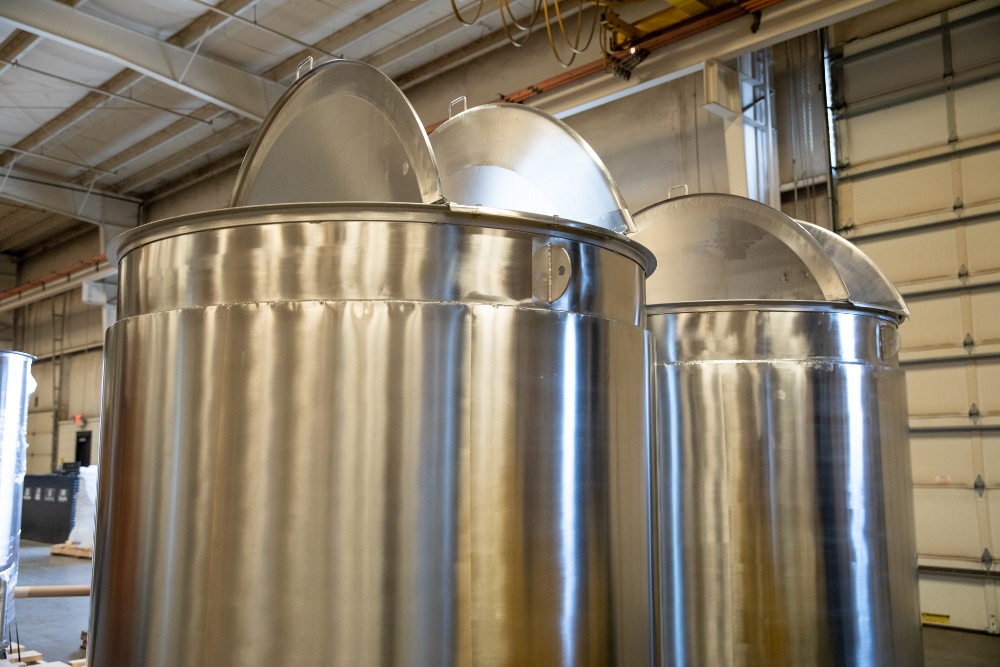 Designing and building process systems is our specialty. Moving to an integrated process system, no matter how complex, generally offers substantial savings in processing time, labor, and material waste. Whether you're batch mixing recipes or circulating to multiple vessels, we can design a system to meet your needs. We are experienced in:
Pilot skid systems
Research & development lab scale systems
High volume batch and continuous systems
Fully automated systems
Interested in learning more or starting the discussion on an upcoming project? Fill out our System Request Form to get started!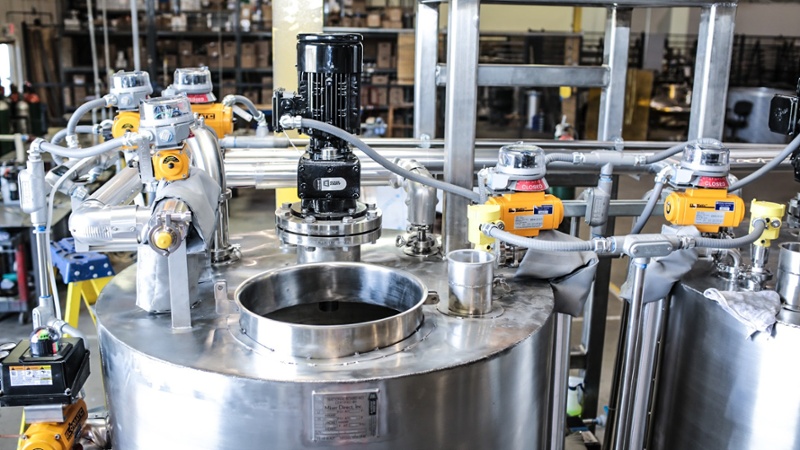 Starting From Scratch?
In addition to manufacturing in-house, we also have an engineering team to design an optimized process at any scale.